Ban the box legislation to take effect in Portland, OR
<![CDATA[The City of Portland, Oregon's ban-the-box law, the Removing Barriers to Employment Ordinance, is now officially in effect. Parallel to this, the Portland City Attorney's Office has published Administrative Rules and documents related to the new legislation. These rules, which are to be "liberally construed," provide insight into how the City and the Commissioner of the Bureau of Labor and Industries (BOLI) will enforce this new law. The state of Oregon's ban-the-box law took effect January 1 of this year, but Portland's ordinance goes further than the state law. Portland's ordinance applies to businesses that:
employ six or more employees, and
have at least one employee who spends most of her time working in the city
It does not apply to law enforcement jobs, the criminal justice system, volunteer positions, or jobs for which federal, state, or local law requires criminal history to be considered. Covered employers are prohibited from excluding an applicant from employment solely because of his criminal history. Also, employers in Portland cannot access or consider an applicant's criminal history until after making a conditional offer of employment. Under the ordinance, an applicant's criminal history cannot be discussed during the interview process. The ordinance includes significant exceptions, however. Employers can consider an applicant's criminal history if he/she will have direct access or provide services to children, the elderly, the disabled, or individuals with alcohol or drug dependency issues. Also, employers that participate in programs designed to encourage the employment of applicants with criminal histories may inquire about criminal records. On June 1, 2016, Connecticut's Governor, Dannel Malloy, also signed into law a ban-the-box statute, which will take effect on January 1, 2017. The law prohibits covered employers from inquiring about a prospective employee's prior arrests, criminal charges, or convictions on an initial employment application.]]>
You May Also Like
Check out these additional posts from Mind Your Business.
Many states have legalized Marijuana which has many employers wondering what to do when their applicant's drug test comes back positive. Pre-employment drug testing is a common practice for many employers that wish to mitigate risk and maintain a safe work environment for all employees. Most employers choose to run a 5-panel or 10-panel drug…
Read More

→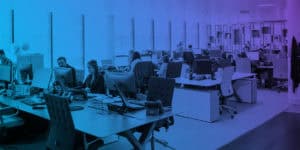 The Occupational Safety and Health Administration (OSHA) announced an emergency temporary standard (ETS) that states that companies with 100 or more employees would need to ensure that their employees are fully vaccinated by January 4th, 2021. If the employees are not vaccinated, they would need to test negative for COVID-19 weekly. This includes individuals who…
Read More

→
Motor Vehicle Records Reports are important searches for many different industries. They provide valuable information about an applicant's driving history. Driving infractions are not reportable in county or statewide criminal searches, so be sure to add a Motor Vehicle Search if you are hiring drivers for your company. The benefits are that you will be…
Read More

→
Quality and Precise Results, On Time!
Let us know about your screening needs to get a custom quote. We work with businesses big and small as well as the government. Which means we have a package of solutions for your organization as well.