Background checks skyrocket in March due to gun sales
<![CDATA[The March 2012 NSSF-adjusted National Instant Criminal Background Check System (NICS) figure of 1,189,152 is an increase of 20.0 percent over the NSSF-adjusted NICS figure of 990,840 in March 2011. For comparison, the unadjusted March 2012 NICS figure of 1,715,125 reflects a 19.3 percent increase from the unadjusted NICS figure of 1,437,709 in March 2011. This marks the 22nd straight month that NSSF-adjusted NICS figures have increased when compared to the same period the previous year.
Though not a direct correlation to firearms sales, the NSSF-adjusted NICS data provide a more accurate picture of current market conditions. In addition to other purposes, NICS is used to check transactions of firearms sales and transfers on new and used handguns and long guns. Gun background checks hit a peak at Christmas, and the trend seems to be staying strong. But there is a difference of opinion as to why we are seeing such high sales of firearms, and the background checks that come with that. "I believe it's because of the political uncertainty, where we are at and also because of the economic uncertainty, the recession if you will," Texas Gun Store Owner Burnie Stokes said. "Anytime you have those two factors figured in, there is a false, there's a sense of insecurity, and people are going to try to protect themselves." Rep. Matt Gaetz, R-Shalimar feels differently: "There's been a steady creep, an erosion of gun rights by cities and counties." Back in January, many called for a statewide ban on the sale of high-capacity gun magazines like the one used to wound U.S. Rep. Gabrielle Giffords, D-Ariz., and kill six others. Furthermore, a larger focus on checks both from a federal and state perspective means that individuals are having to go through firmer checks prior to being able to own a firearms. Nonetheless, this trend with firearm background checks seems to represent the state of the background screening industry as a whole.
Increased background checks and drug screening
in employment is believed to represent how our economy is starting to recover, with things starting to move forward after the period of stagnation. We'll keep an eye on these numbers, and let you know whether the trend continues. ]]>
You May Also Like
Check out these additional posts from Mind Your Business.
Many states have legalized Marijuana which has many employers wondering what to do when their applicant's drug test comes back positive. Pre-employment drug testing is a common practice for many employers that wish to mitigate risk and maintain a safe work environment for all employees. Most employers choose to run a 5-panel or 10-panel drug…
Read More

→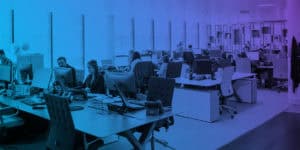 The Occupational Safety and Health Administration (OSHA) announced an emergency temporary standard (ETS) that states that companies with 100 or more employees would need to ensure that their employees are fully vaccinated by January 4th, 2021. If the employees are not vaccinated, they would need to test negative for COVID-19 weekly. This includes individuals who…
Read More

→
Motor Vehicle Records Reports are important searches for many different industries. They provide valuable information about an applicant's driving history. Driving infractions are not reportable in county or statewide criminal searches, so be sure to add a Motor Vehicle Search if you are hiring drivers for your company. The benefits are that you will be…
Read More

→
Quality and Precise Results, On Time!
Let us know about your screening needs to get a custom quote. We work with businesses big and small as well as the government. Which means we have a package of solutions for your organization as well.