Background Checks for Remote Employees: Things to Consider
Conducting background checks on new hires continues to be a standard practice for most companies. The way many organizations operate, hire, and conduct business has changed. One of the biggest changes is the number of individuals who transitioned to working from home. Many employers are now offering teleworking options or even recruiting nationwide for candidates.
Should I run background checks on remote employees?
Absolutely. Your company's screening standard should not relax for remote employees. Remote workers are members of your team that still represent your company and brand. Just as with screening any employee, you want to ensure you are hiring someone who is not only fit for the position but will be a positive influence in your organization. Additionally, maintaining consistent background checks for all employees is a lawful and best business practice.
What types of checks should I run?
It is always recommended that companies conduct criminal background checks on their applicants. This includes searches like a national criminal database search, county and state level criminal checks, and FBI sex offender search. An important thing to consider when hiring a remote employee is that you may never meet this person face to face. Searches like social media checks, personal and professional referencing and verifications are excellent additions to help you get to know your candidates.
How do I complete the background check process for a remote employee?
Even with remote onboarding, the HR on-boarding process and background check doesn't need to be a headache. Online technology has evolved to these changing times to allow employers to complete all the necessary HR processes remotely. HR Staff and recruiters can simply send applicants a secure link to fill out all necessary information and paperwork to begin the background screening process. Organizations using Applicant Tracking Systems, such as Taleo or iCims, can easily integrate their software with the background screening portal, allowing for a one-stop shop for all HR needs.
You May Also Like
Check out these additional posts from Mind Your Business.
Many states have legalized Marijuana which has many employers wondering what to do when their applicant's drug test comes back positive. Pre-employment drug testing is a common practice for many employers that wish to mitigate risk and maintain a safe work environment for all employees. Most employers choose to run a 5-panel or 10-panel drug…
Read More

→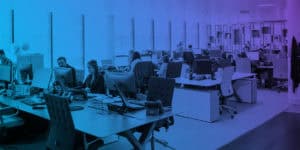 The Occupational Safety and Health Administration (OSHA) announced an emergency temporary standard (ETS) that states that companies with 100 or more employees would need to ensure that their employees are fully vaccinated by January 4th, 2021. If the employees are not vaccinated, they would need to test negative for COVID-19 weekly. This includes individuals who…
Read More

→
Motor Vehicle Records Reports are important searches for many different industries. They provide valuable information about an applicant's driving history. Driving infractions are not reportable in county or statewide criminal searches, so be sure to add a Motor Vehicle Search if you are hiring drivers for your company. The benefits are that you will be…
Read More

→
Quality and Precise Results, On Time!
Let us know about your screening needs to get a custom quote. We work with businesses big and small as well as the government. Which means we have a package of solutions for your organization as well.