Report on inaccurate background checks contains inaccuracies itself
<![CDATA[A report which came out recently that discussed the inaccuracies surrounding criminal background checks, has itself been shown to be full of inaccuracies too. The report from the National Consumer Law Center (NCLC) called 'Broken Records: How Errors by Criminal Background Checking Companies Harm Workers and Businesses' claims mistakes on criminal background check reports conducted for employers cost job seekers employment and recommends solutions for improving the accuracy and accountability of background check providers. However, a San Francisco-area based safe hiring expert finds the NCLC report "is itself fatally flawed with errors and inaccuracy" and has written an article, 'Consumer Group Report on Inaccurate Criminal Background Check Reports Loses Impact Due to Lack of Objectivity and Errors,' to address the "erroneous information and unfounded conclusions" contained in the report. Attorney Lester Rosen, author of 'The Safe Hiring Manual,' writes that while the NCLC report "suggests inaccurate criminal background checks are widespread," the report only "cites a handful of anecdotal stories and some court cases where an inaccurate background check had grave consequences on a consumer's ability to get a job out of the millions of background checks conducted yearly." Rosen's article cites several examples of erroneous information and unfounded conclusions in the NCLC report that include:
The NCLC report insinuates that the problem of inaccurate reports is widespread by citing a few anecdotes. Yet in the entire report, only a handful of examples are given even though the background screening industry performs millions of background checks per year.
The NCLC report fails to mention that consumer litigation provides a powerful tool for consumers who may be the victims of an inaccurate report.
The NCLC report fails to note that a United States Supreme Court case decided in June 2007, Safeco Ins. Co. v. Burr, substantially increased the risk of punitive damages by ruling that a reckless disregard of the FCRA could be sufficient to show "willful" non-compliance, a decision that has led to a dramatic increase in class action litigation.
The NCLC report omits, and completely fails to recognize, the great benefit that background screening reports provide society in reducing workplace violence, theft, and fraud, along with putting the best qualified candidate in each open position. The employer also has the legal obligation to exercise due diligence in hiring.
The NCLC report fails to recognize or understand the service background screening firms perform in working with applicants to help correct inaccurate data. Since background check reports are often the first time an applicant discovers there is inaccurate information in the public sphere that needs correcting.
The NCLC report does not differentiate between "data brokers" who dispense aggregated and unconfirmed data and Consumer Reporting Agencies (CRAs) that assemble and evaluate material from a number of sources to provide a background check report where all information reported has been confirmed at the source during its preparation.
The NCLC report, in lumping CRAs together with data brokers, fails to note that a group of approximately 170 leading Consumer Reporting Agencies called 'Concerned CRAs' has publically rejected the use of databases without taking the steps necessary to a ensure accuracy and completeness as required under the FCRA.
The National Consumer Law Center report 'Broken Records: How Errors by Criminal Background Checking Companies Harm Workers and Businesses' 
is available here
. The article 'Consumer Group Report on Inaccurate Criminal Background Check Reports Loses Impact Due to Lack of Objectivity and Errors' by Attorney Lester Rosen 
is available here
.]]>
You May Also Like
Check out these additional posts from Mind Your Business.
Many states have legalized Marijuana which has many employers wondering what to do when their applicant's drug test comes back positive. Pre-employment drug testing is a common practice for many employers that wish to mitigate risk and maintain a safe work environment for all employees. Most employers choose to run a 5-panel or 10-panel drug…
Read More

→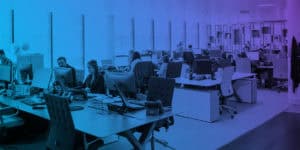 The Occupational Safety and Health Administration (OSHA) announced an emergency temporary standard (ETS) that states that companies with 100 or more employees would need to ensure that their employees are fully vaccinated by January 4th, 2021. If the employees are not vaccinated, they would need to test negative for COVID-19 weekly. This includes individuals who…
Read More

→
Motor Vehicle Records Reports are important searches for many different industries. They provide valuable information about an applicant's driving history. Driving infractions are not reportable in county or statewide criminal searches, so be sure to add a Motor Vehicle Search if you are hiring drivers for your company. The benefits are that you will be…
Read More

→
Quality and Precise Results, On Time!
Let us know about your screening needs to get a custom quote. We work with businesses big and small as well as the government. Which means we have a package of solutions for your organization as well.