Change to "Accrual of Unlawful Presence" rule will make it tougher for employers to hire foreign students or exchange visitors
U.S. Citizenship and Immigration Services (USCIS) are changing how they calculate unlawful presence for students and exchange visitors in F, J, and M nonimmigrant status, who fail to maintain their status in the United States.
Accrual of unlawful presence for more than 180 days bars reentry to the United States for three years (10 years if the accrual is for a year or more). However, in the past, a favorable exception to this unlawful presence accrual rule has been applied to F and M non-immigrants (students) and J non-immigrants (participants in an Exchange Visitor program).
As a result, currently, F, J, and M non-immigrants who are out of status (who have left their school or their Exchange Visitor program, or their school or Exchange Visitor program has concluded) generally do not accrue unlawful presence if they were admitted to the United States for Duration of Status (the period a student is pursuing a full course of study, plus any authorized practical training following completion).
The new policy will remove this exception when it goes into effect on Aug. 9, 2018.
For employers, the change in policy means that the ability to employ these individuals could be delayed or impossible if more than 180 days of unlawful presence has accrued.
Currently, because unlawful presence is not being accrued, an F, J, or M non-immigrant could be sponsored by an employer for any eligible work visa category However, as of August 9, if the person has accrued unlawful presence of more than 180 days, he or she will also have to obtain a waiver of the three- or 10-year bar on re-entry to the United States.
See the full news release here. For more information on how this new policy could affect you, speak to our team of experts.
You May Also Like
Check out these additional posts from Mind Your Business.
Many states have legalized Marijuana which has many employers wondering what to do when their applicant's drug test comes back positive. Pre-employment drug testing is a common practice for many employers that wish to mitigate risk and maintain a safe work environment for all employees. Most employers choose to run a 5-panel or 10-panel drug…
Read More

→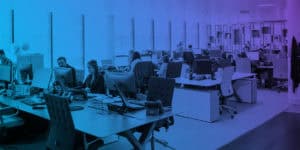 The Occupational Safety and Health Administration (OSHA) announced an emergency temporary standard (ETS) that states that companies with 100 or more employees would need to ensure that their employees are fully vaccinated by January 4th, 2021. If the employees are not vaccinated, they would need to test negative for COVID-19 weekly. This includes individuals who…
Read More

→
Motor Vehicle Records Reports are important searches for many different industries. They provide valuable information about an applicant's driving history. Driving infractions are not reportable in county or statewide criminal searches, so be sure to add a Motor Vehicle Search if you are hiring drivers for your company. The benefits are that you will be…
Read More

→
Quality and Precise Results, On Time!
Let us know about your screening needs to get a custom quote. We work with businesses big and small as well as the government. Which means we have a package of solutions for your organization as well.